Why Choose


Sand Cay Beach Resort
Welcome to Florida's premier boutique beachfront resort, Sand Cay Condominiums Beach Resort. Our Longboat Key vacation destination features 60 fully furnished, privately owned, individually owned, 2 bedroom 2 bathroom Gulf of Mexico beachfront condominiums. We are perfect for families, romantic getaways, groups of friends looking to relax, retirees and couples on their honeymoon.
10% off for First Responders and Essential Workers
There are no words to express the gratitude we have for those first responders and essential employees who have kept others safe and fed throughout this pandemic. Thank you EMT, Firefighters, Police Officers, Postal Workes and Retail/Grocery Workers, for staying open for us!
Longboat Key's Top


Privately Owned Vacation Rental Beach Resort
When planning a trip to the beautiful Gulf Coast Beaches, stay at Sand Cay Beach Resort. All of our spacious, beautiful condominiums feature full kitchens, living rooms, dining rooms and a balcony or patio to enjoy. We offer full ocean view condos as well as condos with partial views of the gulf and units overlooking the pool and garden as well. Our property features a heated pool, shuffleboard court, BBQ, full tennis & pickle ball court and an immaculate, white sandy beach just steps away from every condo. No roads to cross or parking to deal with here, just walk down to the fun!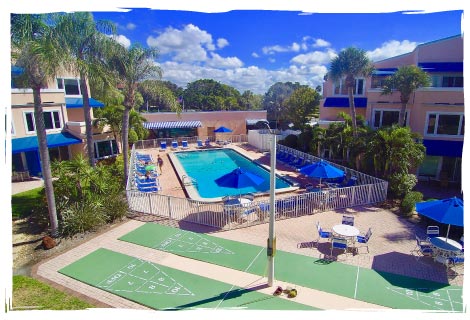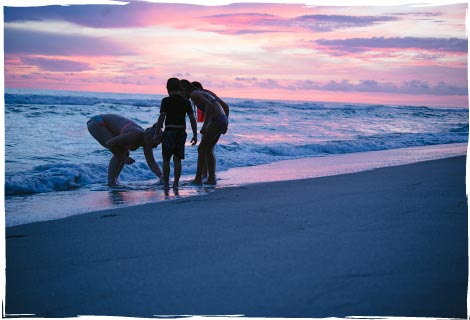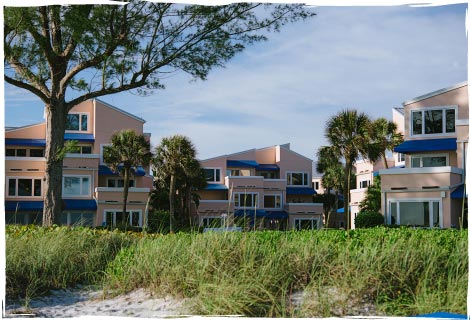 Highly Rated
Sand Cay Beach Resort has been surpassing our guests expectations for over 40 years with reviews for our exceedingly great customer service. We have gathered rewards from the top travel review sites. Come experience the top rated Longboat Key beach rental resort.
Top Destination
As a southwest Florida coastal barrier island with the Gulf of Mexico on the west and Sarasota Bay on the east, Longboat Key draws visitors from all over the world to visit and play on our beaches, visit our parks and enjoy our local fine dining and shopping.
3 Day/Monthly
3 night minimum with weekly and monthly rentals available. Our rates are by season and can be viewed by clicking on the property or by calling 800-843-4459.
Our Units


Featured Luxury Condos
Sand Cay Condominiums Beach Resort features 60 privately owned boutique beach front vacation condominiums to rent for 3 days, by the week or month. Please see individual listings to view the individual condos we have available.
Can be viewed "by clicking on the property you are interested in" or viewed by calling the Sand Cay office at 800-
Sand Cay Beach Resort


Offer Guests The Following Activities
Beaches
Privately owned, well manicured white sand beaches for as far as the eye can see.
Fully Furnished
All of our privately owned condos are fully furnished and ready for your family or group to enjoy.
Heated Pool
Come splash around in our gorgeous pool. It is heated year-round for your enjoyment.
Amenities
We feature a tennis court, shuffleboard, bbq, wireless internet, and free laundry service on site.
Reviews


What Our Guests Say
Nice clean unit with beachfront view
We stayed in unit 319, which was clean and a great ocean view! Granite counters, stainless steel appliances, no issue with hot water or A/C. A washer dryer would have been nice inside the unit but free laundry is available near the front desk.
Will visit again soon.
GREAT BEACHFRONT CONDO RESORT
LOCATION, LOCATION, LOCATION!! This resort is great, lovely setting, many beautiful units available, meticulously maintained, warm friendly staff, fabulous beach!! This was the first time we have stayed here, and we will definitely be back.
Perfect weekend getaway
Last min. trip to Florida was complete when we stayed at Sand Cay Condominiums. The condo was clean & beautiful. Kitchen had everything we needed. Beds were comfy & the pool was wonderful. Steps from the beach that had private loungers & chairs. Grounds were kept beautifully. Will most surely stay there again.
Home away from Home!
We just spent September 21-30 in condo 215! What a beautiful condo! Couldn't ask for anything more, updated kitchen with everything you could possibly need! From spices to plastic wrap! Very comfortable , close to fabulous shopping and restaurants. Looking forward to returning next year, and will be sure to ask for this unit again!
Yet another great visit in unit 304! We just love it here! Lots of open space to accommodate our family and love that all the amenities you could ask for are right here. Publix is right down the street for your grocery needs. The beach is just gorgeous and the views of the gulf and sunset form the balcony are perfect.
Look forward to celebrating w/ our Sand Cay family next year & the years that follow!
We have been coming to Sand Cay for 8 years and it's our favorite place. We are definitely looking forward to next year!
Great Location, Friendly Staff, Many Amenities

Had a great 2 bedroom, 2 bath place on the 2nd floor #208. Stayed for 3 nights and could not have been happier. We cooked in our unit most days/nights and there were all the utensils and cookware that we needed. The place also comes with beach stuff (all units), umbrellas, beach chairs, towals, boogey boards, and children's stuff. Check in/out was easy. The onsite laundry room was a plus. Easy beach access, and grilling stuff. This place would be great for families too. And TV's in each room with premium channels. There is also a Publix 2.7 miles away for your shopping needs. I would definitely go back to this place.
I LOVE receiving emails from Sand Cay. The Sarasota areas is my "happy place", and your resort is the best part about my stays on Longboat Key!
20+ years of staying at Sand Cay!
This was his first time at SC. hopefully, we'll be back at Sand Cay the end of June. He is 6 now!
Why Choose Us
For Your Vacation
Premium Location
Longboat Key, FL boasts some of the gulf coast's finest amenities
Privately Owned Beaches
Manicured, white sand beaches on the Gulf of Mexico.
Group Accommodations
Travelling with a group for a beach wedding or special event? Contact us today
Condominiums
Privately owned, fully furnished, 2 bedroom units perfect for your family vacation.